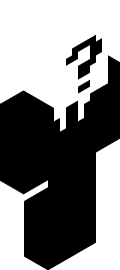 Top Donator
Your name and skin can be here!
Disclaimer
SA Crafters Minecraft server is in no way affiliated with Mojang, AB. Nor should it be considered a company endorsed by Mojang, AB. Should you have any issues, please contact us (SA Crafters) and not Mojang.
SA Crafters
UPDATE - SEPTEMBER 2023: PLEASE NOTE THAT WE ARE CURRENTLY MAKING UPDATES AND CHANGES TO OUR STORE, DIAMOND AND VANILLA RANKS WILL BE TEMPORARILY UNAVAILABLE UNTIL FURTHER NOTICE. AMETHYST RANKS ARE AVAILABLE.
NEW: Ultimate rank added. This will allow MVP++ players to progress and also continue supporting the server.
SA Crafters is a fun multiplayer Minecraft server that focuses on survival gameplay. We have a custom survival server with many great features as well as a vanilla survival server that only has land claims.
We are a friendly community and everyone is welcome!
Why is the price in Dollars instead of Rands?
SA Crafters uses Tebex to accept, process, and automate donations, unfortunately, Tebex does not support South African Rands at this time. We are hoping they add support for it in the near future.
Why donate?
The server costs are covered by the server owner, all the server maintenance is also done by the owner at no cost to the players. The server does not make any profits and is free to play for everyone. The monthly cost for our dedicated machine is R2000. Donations go towards covering this cost.
Payment Info
We accept Credit/Debit Card, Paypal, and 40+ other payment methods. 
Please Note
Donations are received by SA Crafters and used to pay for server expenses which include, but not limited to, server hosting costs, domains, our donation store, plugins, and custom plugin development. We have a simple goal and its to be the best survival Minecraft server there is!